Fantastic Product
Speedy delivery and beautifully presented with a lovely touch of a personal card with the purchase. Will definitely recommend and continue to purchase matcha from the company.
Amazing Product
This was the perfect gift to one of my friends. A high quality product for a fair price. I intend on buying again!!
New morning routine
Highly recommend Nadia's ceremonial grade organic Mathca, it's truly the best! I enjoy it every morning and it became my absolute morning routine after meditation, enjoying the velvet creamy texture, the light fragrance and deliciousness….. what a luxurious way to start my day.
Amazing taste and quality!
Absolutely in love with the taste of this matcha. I have completely switched my coffee for matcha now! Also love the packaging!
The Magic of Matcha
Immunity-enhancing
Just one cup of matcha is equal in nutrients to drinking 10 cups of brewed green tea, meaning our body benefits from 137x the antioxidants. This impressive blend of antioxidants helps to enhance our immune system, helping to fight disease and infection while  promoting healthy bones, heart health and brain health to name but a few.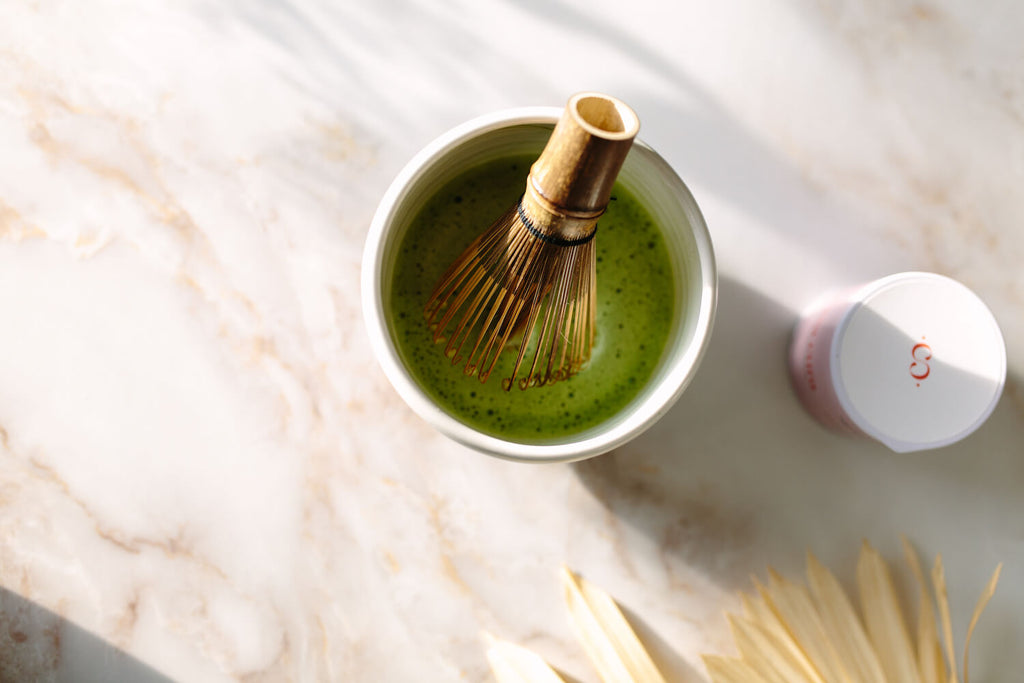 Energy-boosting
If you're seeking an extra burst of energy when you wake up or looking to rejuvenate in the afternoon, a cup of matcha tea is the ultimate companion. This nutritious powder features a high concentration of L-Theanine, an amino acid that helps increase our clarity and focus. Uniquely different to other sources of caffeine, its gentle release of energy lifts our mood so we benefit without later experiencing a crash. In turn, matcha is kinder to our sleep cycle too.
Glow from the inside out
Drinking matcha tea is a natural way to give your skin a radiant glow from the inside out. The level of Chlorophyll found in matcha is 5x that of a regular cup of green tea and it's these levels that help enhance skin health by reducing inflammation.